I.

responsive website
starting from CHF 6000 / USD 6100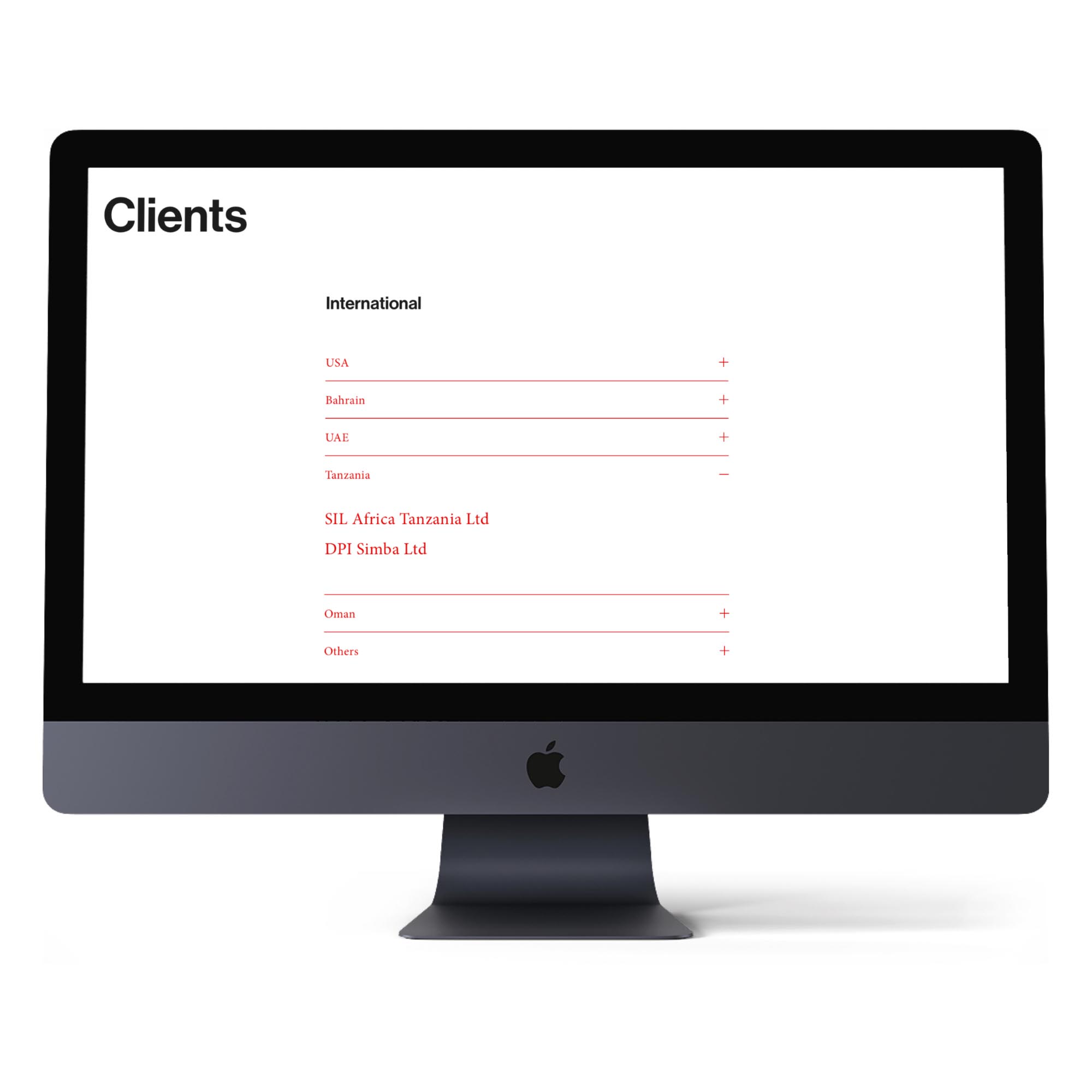 Whether you are an author, academic, actor, dancer, musician or artist looking to sell prints—an aesthetic website is a must. Ask for a single landing page, a portfolio site, an e-commerce website or any other online presence that fulfils your unique requirements. The GDPR-compliant sites are designed as per your corporate identity using web builders such as Squarespace, Cargo, Tilda or Shopify. They allow you to update your content whenever required and save the cost of periodic web maintenance.
Book an Appointment
N.B.
1. The package includes a home page and the following—a navigation menu, contact, about, and three products/services pages.
2. Simpler landing pages, single-page websites, and other cheaper options are available. Price on request.
3. The following items are not included in the basic package but are available as add-ons—SEO copywriting, copy editing, logo design, visual identity system, training (in maintaining the website and updating/creating new pages), and photography (portrait/product).
4. The domain name, hosting/web builder subscription, and licenses (photo and font) are not included in the price.
II.

short video ads

starting from CHF 4000 / USD 4100

Looking for product teasers, crowdfunding films, CSR documentation, real estate promos, book trailers, and fashion films for trade shows, digital campaigns, and store window displays? Let's connect. Available for shoots anywhere in Switzerland, Germany, Austria, Italy, France, Netherlands, Denmark, Oman, and India.
Book an Appointment
N.B.
1. The package includes 1 day* pre-production (concept, shot breakdown, model scouting, and location recce), cinematography for 1 day, and 3 days of post-production—editing, colour correction, and grading. (*1 day = 6 hour shift. Anything more than 4 hours is counted as a full day.)
2. The final 4K video can be 30 sec to 2-minute long.
3. The price does not include permits, equipment rentals (such as camera, drone, lights, studio, props, etc.), drone operator, hair and make-up artist, sound recordist, music, advanced motion graphics, voice-over artist, outstation travel/accommodation expenses, and other production costs.
III.

graphics / video content for cross-channel marketing

starting from CHF 100 per hour / USD 110 per hour
Make engaging event videos, explainers, webcast interviews, and e-learning videos for Instagram reels and Youtube channels by spicing up your existing footage with the magic of video editing, colour grading, and motion graphic. Not just video content but also design solutions—in digital and print—such as posts, posters, postcards, brochures and giveaways such as bags, t-shirts, and stickers. Available for remote editing and designing anywhere in Europe, the Middle East and Africa (EMEA) or for design transfers in Zurich, Munich, Berlin, Muscat, and Calcutta.
Book an Appointment
N.B.
1. The price does not include the licence fee for photos and fonts.
2. The time to download raw footage, make design/edit changes, render, and finally upload the finished video/design is billable and charged at the same rate.
IV.

presentations and pitch decks
starting from CHF 2000 / USD 2100


An informative presentation that holds the audience's attention could be the difference between success and failure. Get in touch for engaging corporate and academic presentations, persuasive pitch decks, and auto-playing slideshows—based on your references or brand guidelines—crafted from scratch. Available for on-site design and consultation in the EU region or remotely in the Gulf Cooperation Council (GCC) countries and the Asia-Pacific (APAC) region.
Book an Appointment
N.B.
1. Deliverables include up to 30 slides with a modern layout, data design, creative visualisations, key visuals, and animations in the format of your choice (.ppt, .key or optimised pdf).
2. Makeover of existing presentations and fully editable custom presentation templates with placeholders, icons, and editable tables/charts in Powerpoint or Keynote is also possible. Price on request.
3. The price does not include the licence fee for photos, fonts, detailed infographics, and motion graphics.
V.
portrait photography
starting from CHF 225 / USD 230
Would you like to have some recent portraits? Get in touch for—professional headshots for LinkedIn profiles and CVs; actor profiles or model folios; profile pictures for social media or dating websites; and photos with your partner and children for the family album. Book a session in Zurich using the link below. Also availabe in Geneva, Basel, Bern, Lucerne or anywhere in Switzerland, Germany, and India.
Book an Appointment
N.B.
1. The package comprises a preliminary meeting (online or in-person), a 1.5-hour photo shoot at a location of your choice, and at least eight edited high-resolution images delivered digitally in a format (jpg, tiff or dng) of your choice.
2. Price does not include studio rental, hair and make-up artist, high-end retouching, and outstation travel/accommodation expenses.
VI.

translation + subtitling
CHF 10 per minute / USD 12 per minute of audio

Are you looking to translate your fundraising videos or documentary films? Then enquire about—translating audio/video from Bengali and Hindi to English; transcribing and time-coding the audio; creating subtitles, and finally syncing the subtitles to video. The translations incorporate local cultural nuances to ensure that the subtitles are authentic to the emotions portrayed in the content. Besides the usual .doc, .txt, and .rtf formats—.srt files (which are supported by YouTube/Facebook)—with no more than 40 characters per line can be delivered.
For a sample, visit the following links—
Sonali's story
/
Manju's story
copyright of videos and translation in the above screenshots: American Jewish World Service
Book an Appointment
N.B.
1. Bengali/Hindi to German translation is available as an add-on. Price on request.
2. Translation and transcription without timestamps is also available. Price on request.
3. Transcribing is done with Inqscribe or f4transkript. In case some other software has to be used, the licence fee is extra.
4. The time to download and upload audio/video is billable and charged at CHF 1 per minute / USD 2 per minute.